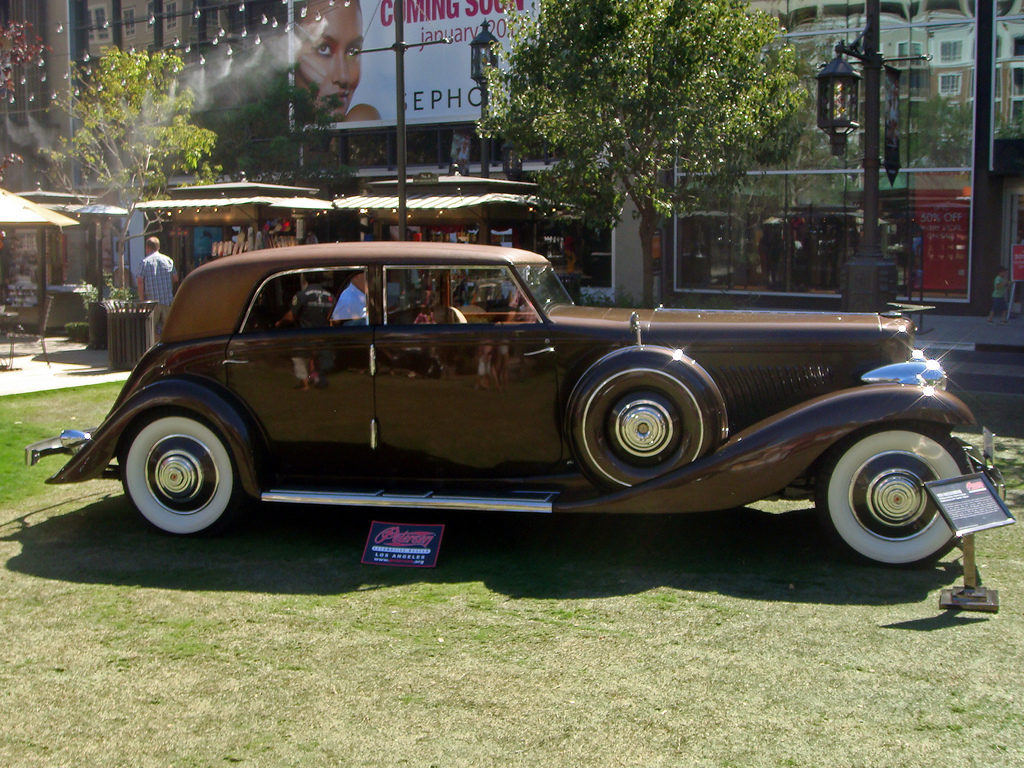 One of the most beautiful of all Duesenburgs was owned by a star of stage and screen who was a legend in his time, but today is almost forgotten.  This is the story of "Bojangles" and the JN Duesenburg.
Of all Duesenburgs, the JN models have the most graceful and flowing lines.  These were also among the most exclusive Duesenburgs.  Two SSJ short-wheelbase Duesenburgs were manufactured for Gary Cooper and Clark Gable.  Next most exclusive is the JN.  Only ten were built.  Though Duesenburg did not formally consider these separate models, the JN and SJN – the supercharged version – differed in appearance from other J and SJ models.  These ten were bodied by Rollston using a technique known as "carriage body sills" that lowered the body over the frame, rather than mounting it on top of the frame.
The technique is much like what hot-rodders call "channeling."  At the time, most automobiles, including Duesenburg, were manufactured with the body mounted on top of the, with the frame then concealed behind a cosmetic "splash shield" that visually connected the body to the running board mounted at the bottom of the frame.   For the JN, Rollston instead widened the body which allowed the lower portion of the body to cover the frame and sit lower, so the door bottoms were at the same level as the running boards.  Lowering the body in this manner gave automobile with carriage body sills a lower, more sleek and integrated profile than conventionally bodied automobiles.
To further emphasize the long, low silhouette of the JN, Rollston employed seventeen-inch wheels (instead of nineteen-inch wheels normally employed on the J and SJ models), raked the windshield at a more acute angle, and partially enclosed the front fenders.  The roofline and side moldings were designed with flowing lines tapering to a sloping rear deck, often with smaller tail lamps to keep the deck clean and uncluttered.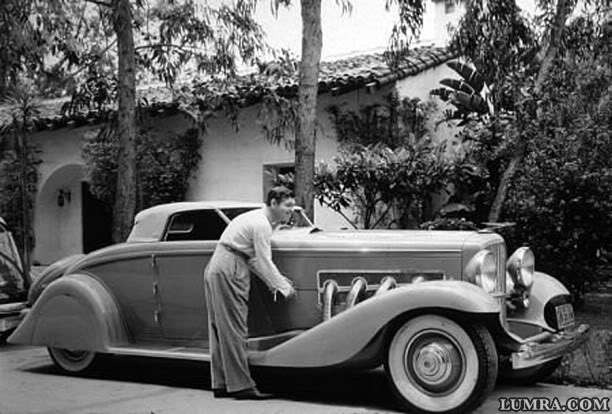 Clark Gable bought an SJN convertible coupe in 1935 and had it individualized to his taste by Bohman and Schwartz of Pasadena, California.  This was the automobile in which he first swept Carole Lombard off her feet (literally and figuratively).  Gable is hardly a forgotten man.
But, Gable was not the only Hollywood star to own a JN.
Bill "Bojangles" Robinson also bought a JN Duesenburg.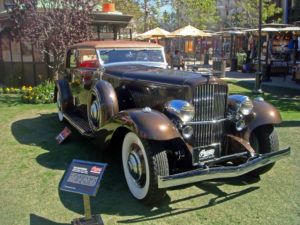 In New York on July 7, 1935, Robinson paid $17,500.00 for Duesenburg chassis 2587, a long wheelbase JN berline.  (Berline is a French term for sedan.  As Rollston used the term, it refers to a sedan with two windows per side and with blind quarters that conceal the rear passengers from view.)  The following year, he also took his JN to Bohman and Schwartz in Pasadena, California, where a few minor changes designed to enhance its already alluring appearance were performed, including replacing the bumpers with a single piece design and painting the radiator shell the same color as the body.
It is worth putting the price Robinson paid into a modern perspective.
In 1935, the base price of a new Chevrolet was $465.00.  If you had money and wanted to be noticed, a 1935 Auburn boat-tail speedster listed for $2250.00.   This is somewhat akin to today's least expensive Volkswagen Passat at a base price of $22,995.00 and the top of the Audi R8 line, the Spyder Quattro S, at $208,100.00.  To buy something today equating in price do a 1935 Duesenburg JN in its day, you would need to purchase a Bugatti Chiron at $2,998,000.00.   Of course, the Chiron only seats two.  The JN was available as a berline sedan, as Robinson's, a convertible coupe, as was Gable's, or a convertible sedan.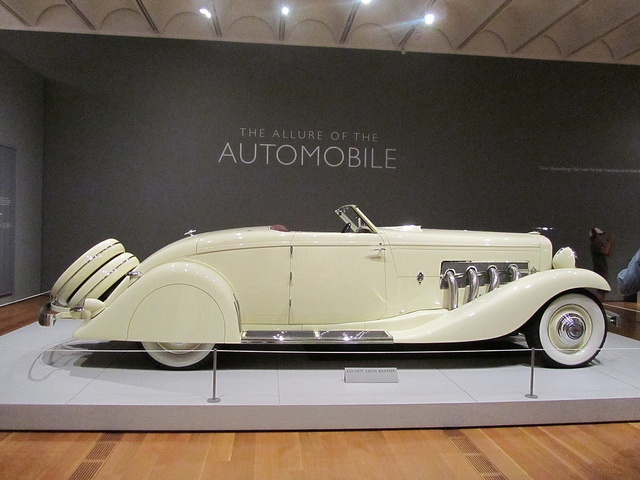 It was not surprising that Gable could afford such an automobile. Gable was nearing the peak of his popularity.  He had won the Oscar for Best Actor the year before, for It Happened One Night.   He starred in Mutiny on the Bounty in 1935.  (He'd make Gone With the Wind in 1939.)
But who was Bill Robinson?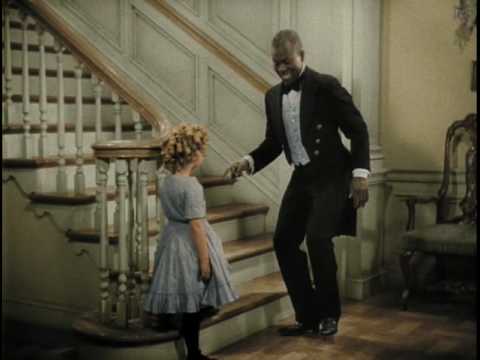 Bill "Bojangles" Robinson was a dancer – specifically, a tap dancer.  "Bojangles" was a childhood nickname, derived from "jangle," meaning contentious.  (In youth, Robinson was known to have a temper.)  Robinson started in vaudeville 1900, already an accomplished dancer, and became one of the most popular and highest paid performers on the vaudeville circuit.  His style of dance emphasized a light-on-the feet movement, staying up on the toes and keeping the taps distinct and percussive.  He  introduced tap dance as it is performed today.
Robinson moved from vaudeville to Broadway in 1928, and then on to Hollywood and motion pictures.  When Robinson bought his JN he had reason to celebrate.  The Little Colonel, in which he co-starred with Shirley Temple, had been released by Twentieth Century Fox studios on February 22nd of that year.  The movie featured a routine in which Robinson taught her to tap dance, a scene that was the highlight of the movie.  It was also a motion picture industry first:  it was the first time interracial dance partners were featured in any Hollywood movie.
Bill "Bojangles" Robinson was black.  In an era of segregation at all levels of American society, Bill Robinson transcended race to become star and celebrity, a man who could, and did, buy a Duesenburg.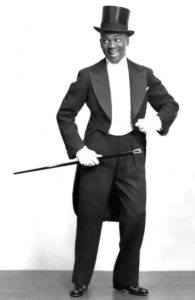 He starred in other films with Ms. Temple, with Will Rogers in 1935's In Old Kentucky, and with Lena Horne in 1943's Stormy Weather.  He returned to Broadway in 1939 in The Hot Mikado, a jazz version of the opera.  On opening night, Robinson's first dance number stopped the show, requiring eight encores.  The show moved to the New York World's Fair when it opened in the summer of 1939 to become one of the main attractions.  A proclamation adopted by Congress and signed by President Bush in 1989 declared May 25th to be National Tap Dance Day.  The date honors Bill Robinson, who was born on May 25, 1887.
Robinson died on November 25, 1949, in New York.  The visitation was held in the 369th Infantry Regiment Armory.  32,000 people came to pay their respects.  The funeral was broadcast on radio and Harlem schools were closed so that students could listen.  The eulogy was delivered by William O'Dwyer, Mayor of New York City.
No biographical article about Mr. Robinson mentions his Duesenburg.
Even so, that automobile says a lot about the man who owned it.
Bill Robinson treasured his JN.  In many ways, it was like him – elegant, with style and grace unmatched in its time and timeless thereafter.
Bill "Bojangles" Robinson still owned his Duesenburg JN when he died.
For more about Bill "Bojangles" Robinson, visit the American Tap Dance Foundation.