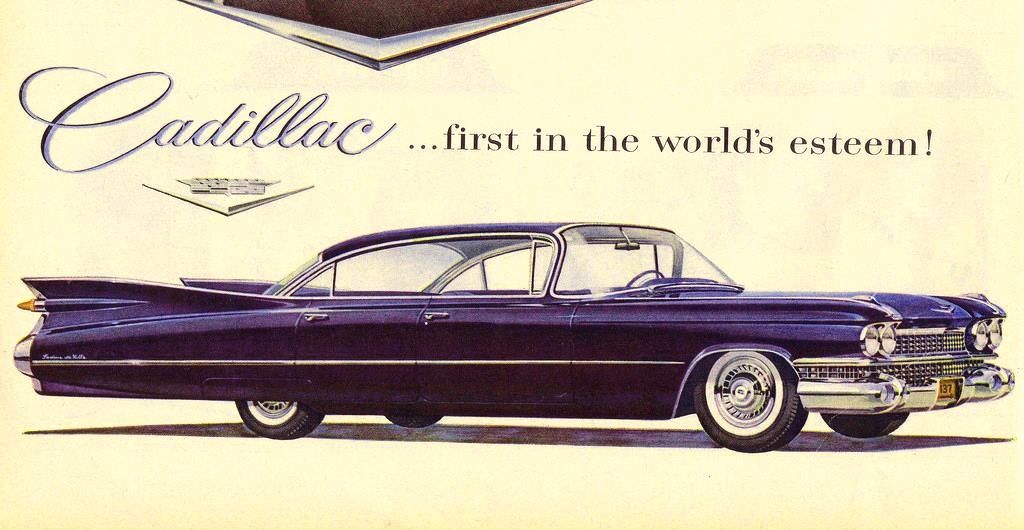 To the management of Cadillac, today is about SUVs.  Tomorrow is electric.  The Cadillac luxury sedan is   .   .   .  yesterday.
They do, however, promise a new luxury sedan in the future – the Celistiq, powered by batteries, hand built, and priced above $200,000.
That Cadillac could sell a vehicle for $200,000 is as much fantasy as the notion that they'll ever build such a car.  To sell automobiles at that price, more is needed than superb quality, excellent engineering, and cosseting luxury.  Those are requisites, of course – necessary, but not sufficient.  To sell an automobile at that price, the purchase must also transfer prestige to the buyer.
That transfer is the essence of "brand."
When asked why Cadillac needs a $200,000 electric car, General Motors President Mark Reuss told Car and Driver magazine, "Do you think the Cadillac brand is in good shape?  It's not."
He is wrong.
In its January, 2020 issue, Car and Driver reviewed a vehicle it called "The Cadillac of Pickup Trucks." Unfortunately for General Motors, the article was referring to the Ram 1500 pickup truck.
Yet, that almost reflexive comparison to a Cadillac to convey, in a phrase, that a product possesses supreme quality and style illustraates the continuing strength of the Cadillac brand.
It the current caretakers of the brand that are the problem.
Cadillac president Steve Carlisle recently told Cadillac Society that, [i]f  you look at our advertising, you'll see the value and energy and attitude and color and life start to come through, so I think we're getting our arms around what it means to be American luxury and how important it is to lead with technology and innovation, like Super Cruise, OLED, our new digital platform and everything like that."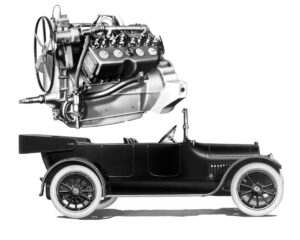 In 1915, striving to find its place in a pantheon of luxury automobiles that included Packard, Pierce-Arrow, and Peerless, Cadillac introduced a V-8 engine – a first in the field.  Competitors claimed the engine was too revolutionary, that it would inevitably suffer reliability problems, and that potential purchasers should avoid buying a Cadillac.   Theodore MacManus, who would start his own advertising agency in 1927, was then Cadillac's lead advertising copywriter.  He responded with a full-page advertisement in the Saturday Evening Post – one that did not show a vehicle or tout a feature – or even use the word "Cadillac" in the text.    Titled "The Penalty of Leadership," the advertisement became an instant classic, one framed and hung on the walls of Cadillac dealers for decades afterward.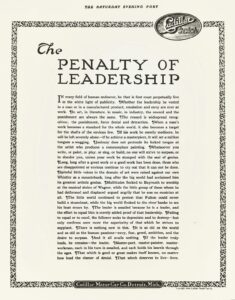 "The Penalty of Leadership" posited that those who lead, in any field of endeavor, will inevitably draw attack from those who settle for less, who fear innovation and progress, and criticize because they know they cannot compete.  "The Penalty of Leadership" was not about a car.  It was about a core philosophy, one that placed achieving innovative excellence above all else, recognizing that those who lacked the imagination or will to achieve the most advanced and innovative products would always be the targets of those who settled for lesser standards.  The leader, by definition, is not a follower and does not compromise in the creation of the product.
Were you to read the text of that advertisement today to one not familiar with its history and then ask what automobile best fit its description, the response would probably be "Tesla."
It would not be "Cadillac."
Cadillac, contrary to Mr. Carlisle, is not leading.   The evidence of leadership he offered is actually proof to the contrary.  The digital platform of which he boasts debuted on a Chevrolet – the C8 Corvette – and is not unique to Cadillac; it will be included on all newly designed General Motors vehicles introduced through 2023.  Super Cruise, introduced in 2017 on the CT6, is considered an excellent self-driving system, but it was the Model S Tesla that first featured self-driving capability.  The OLED screen on the Escalade dashboard is not new technology.  It's a cute feature, but Sony and Panasonic have been manufacturing organic light emitting diodes for over fifteen years.
Yet, Cadillac aspires to build a $200,000 luxury sedan.
Why?
Because a luxury sedan is the sine qua non of a luxury brand.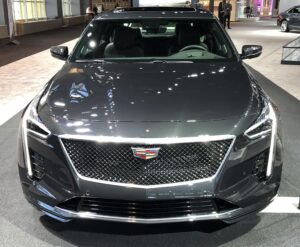 Cadillac, however, has now euthanized the one last luxury sedan it offered, the CT6.  Cadillac is now left with only mid-priced cars and SUVs, and rebadged trucks.
To succeed as a luxury automotive brand, it is necessary to sell a luxury automobile – and that automobile, for every manufacturer of luxury automobiles, is a sedan.  Other models may also be offered.  But the sedan is always the core.  Cadillac has abandoned that market.  Markets that are abandoned are seldom regained.
The Cadillac deVille was the essence of both luxury and the Cadillac brand in the 1950's and 1960's.   It is the automobile that created the "Cadillac of" comparison – a phrase that, even today, is instantly understood, even when applied to a truck.   That instant recognition of the meaning of the "Cadillac" brand, however, cannot forever withstand its neglect by those who should be capitalizing upon it and reinforcing it.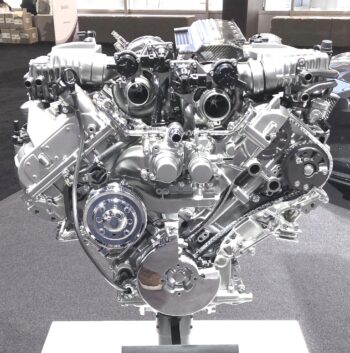 The real problem is a Cadillac management afraid to compete in the luxury automobile market, much less to lead.   It is much easier to promise a $200,000 luxury automobile years from now than it is to develop, market, and succeed in the production of a truly exceptional $80,000 to $90,000 luxury automobile.   Cadillac had such an automobile with the CT6.  But its  management made abysmal decisions that undercut what little effort was expended to market the CT6.  As Robert Lutz has noted in Road & Track magazine, the concept of luxury connotes a certain exclusivity.   The CT6 was an inherently  expensive automobile because it was built on the Omega platform, a platform designed with state-of-the-art engineering and materials that made the vehicle more expensive to manufacture.   Cadillac management should have recognized that the CT6 was an expensive car, designed as an expensive car, and worth its price.   It should then have marketed it as such.  One engine – the best V-8 the company could offer.   Every luxury feature standard.   Choices of materials and colors, not choices between levels of quality.  Commitment that speaks of dedication to product – and displays true leadership.
Instead, Cadillac management decided to de-content the base model CT6 to compete on price.   As a concept, that was antithetical to creating the desired image of luxury.  The base model was sold with a four-cylinder engine and a plastic interior.   The end result was anything but luxurious – and any prospective purchaser would (and, judging from sales, did) look elsewhere.
Cancelling the CT6, however, was not the solution to bungled marketing.  To the contrary, cancelling the CT6 was discontinuing the one vehicle that was essential to giving true meaning to the Cadillac brand.
Reuss promises a luxury sedan in a future that may never come to pass.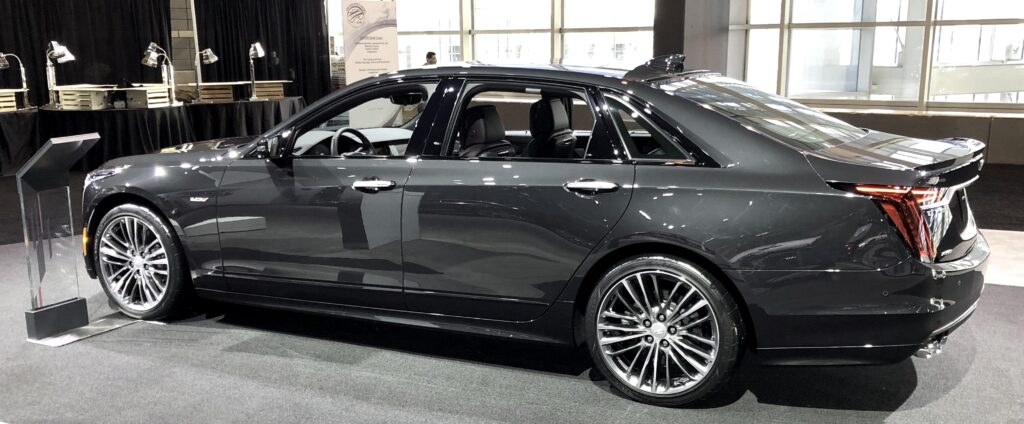 What he needed to do was make a success of the luxury sedan Cadillac was already producing.
Cadillac management should have no fear of suffering the penalty of leadership.  Instead, it faces the penalty of failure.
Posit the hypothesis that Cadillac's vision of an electric future is correct.  Concede to them the engineering advances in battery technology that will allow them to leapfrog the competition as they did over a century ago with the V-8 engine.
Even if that future arrives, will anyone still identify Cadillac as a luxury brand?
Or will "the Cadillac of  .  .  " have gone the way of "It's a Duesy"?
For more background on Cadillac management and their abandonment of the Cadillac brand, see our previous posts Cadillac without a Cadillac and GM Backs Down.